Since its inception in 1923 the Lewis County Branch has provided financial aid to local women college students. A tuition scholarship has been presented in the name of the legendary Dr. Kate Gregg since 1955. Currently, several tuition scholarships of $1000 each are awarded annually, the number dependent on funds available. Support comes from proceeds of our annual used-book sale, donations, and interest accrued from the Women Supporting Women Scholarships endowment fund.
While some scholarships are given in memory of Dr. Kate Gregg, others are named for long-standing members who have contributed noteworthy service to the branch. Some scholarships are provided by donors who wish to honor specially named persons.
2021-2022 Scholarship Recipients
Kaitlyn Beesle Rieke will attend Western Governors University to study elementary education.  She is a Gerald Vandeboe Memorial Scholar.
Allison Dickson will attend Western Washington University to study pre-med.  She is the Shirley Waugh Memorial Scholar.
Gracie Ericson will attend University of Washington to study political science or pre-law with plans to become an attorney. She is the Minnie Lingreen Memorial Scholar.
Kenzie Holcomb will attend Centralia College to study nursing.  She is the Dr. Kate Gregg Memorial Scholar.
Alexa Martin will attend Centralia College to study sports medicine. She is the Sandy Godsey Memorial Scholar.
Cassy Schilter will attend Rocky Mountain College to study communications and environmental science.  She is a Gerald Vandeboe Memorial Scholar.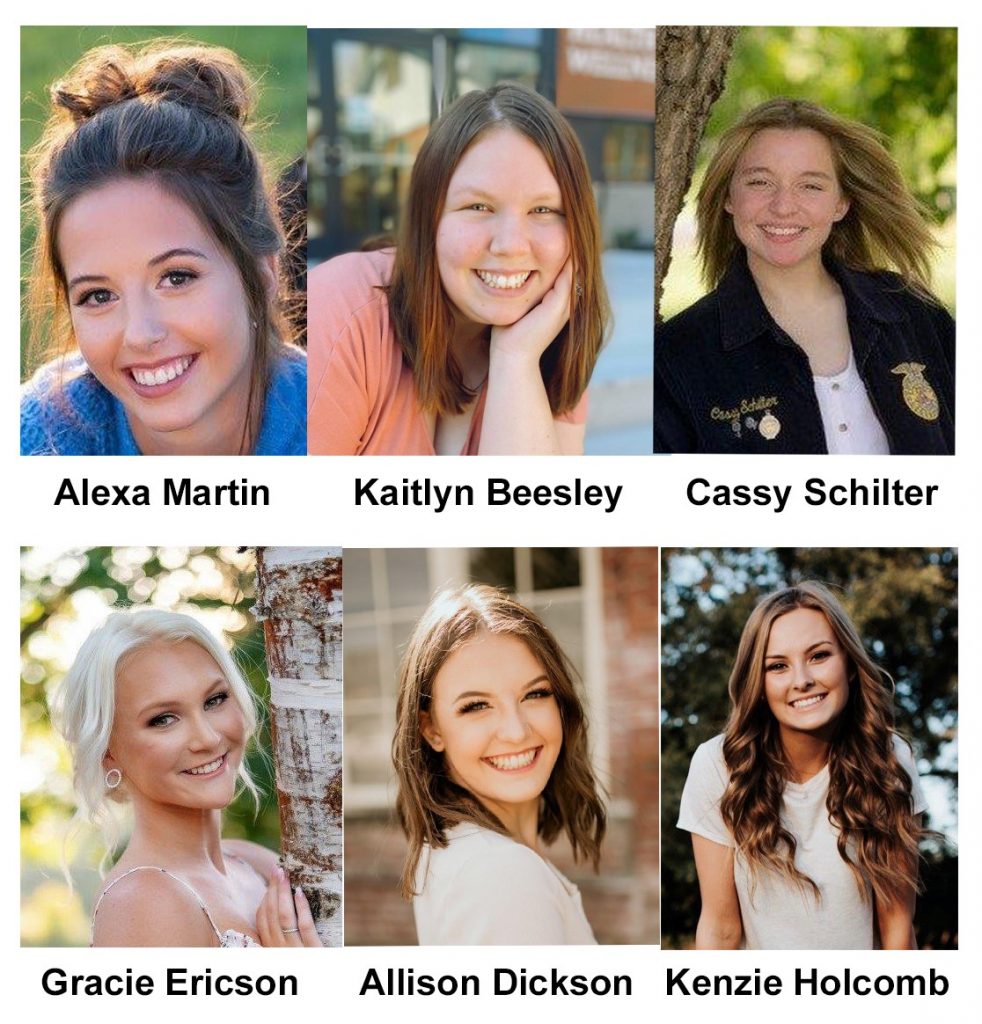 Eligibility Requirements for Applicants
1.  She must be a woman graduate of a high school in Lewis County or Rochester, WA, or to have been a resident of Lewis County or the city of Rochester, WA, for at least two years before entering an accredited education institution. Such institutions include colleges and universities, as well as online, technical, and trade schools.
2. She must be a freshman, sophomore, junior, or senior enrolled in an accredited institution of higher learning (including Centralia College), or an accredited on-line, technical, or trade school.
3. She must have established a strong record in academic courses.
4. She must have demonstrated service to her high school, college, or community.
5. She should exhibit financial need.
Applications can be obtained annually from aauwlcscholarship@gmail.com after November 1.
Completed applications must be postmarked no later than the following February 15.